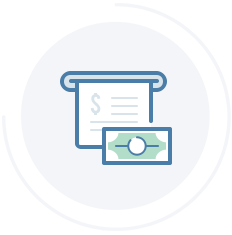 Customer Care & Billing
Co-operative Synergies Inc hosts a resilient industry leading BSS (Billing Support Solution) and OSS (Operations Support Solution) platform called iVUE Enterprise. This platform is used to provide services to over 130,000 service points in Canada. These services include Cellular Voice, Text and Data, Landline Voice, Cable TV, IP TV, Voice over IP Service, Security and both fixed and wireless internet.
Because of the services that Co-operative Synergies Inc provides to our member customers, our members are able to focus all of their energies and efforts on serving their customers and growing their businesses in a profitable and sustainable manner.